The Sapphire Philosophy
Some people ask us "Why Sapphire?"


Our name is the embodiment of a vision. With this salon, our intention is to help women to find their authentic beauty within. Choosing an image of a

raw sapphire represents that authenticity.

The gemstone was also chosen because of the qualities it represents:

Calming and focusing the mind
Allowing the release of mental tension and unwanted thoughts
Encouraging one to open the mind to beauty and intuition
Bringing lightness and joy as it restores balance
Symbolizing power and strength, but also kindness and wise judgment

We believe in providing a haven where you can relax and absorb the qualities of the sapphire within yourself. ​
Services & Specialties

Experience the Sapphire difference. Our menu of services cover the basics, but each of our independent stylists bring a unique vision and set of skills to the clients they serve.

Stylist/Owners

At Sapphire, each stylist is an independent businessperson. This allows the creative flow of ideas, time to build relationships, and individualized consultations with someone you trust

Sapphire = Community

apphire Salon and Studios create an growth-oriented internal environment where stylists can thrive, but we also cultivate relationships with neighboring businesses and the community as a whole
Powered by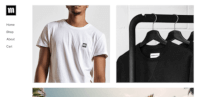 Create your own unique website with customizable templates.